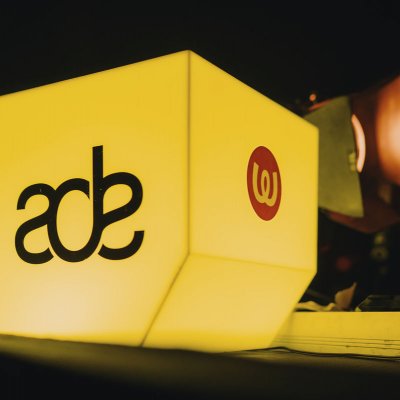 Media GALLERY
10 Years Of Watergate Records at ADE 2019WesterUnie, AmsterdamYes! This years ADE was HUGE again! Thanks to everyone involved in the event, our great DJs, the WesterUnie team and all the people who gave everything to make it a proper rave! Find some photos to get a glimpse of the vibe.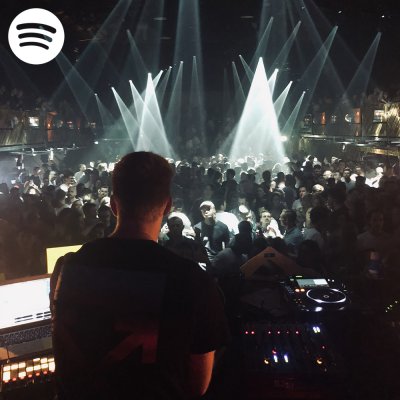 News 22.10.2019
Watergate Forever Spotify Playlistcurated by Tim EngelhardtCheck out the new Watergate Forever Spotify Playlist, this time curated by Tim Engelhardt!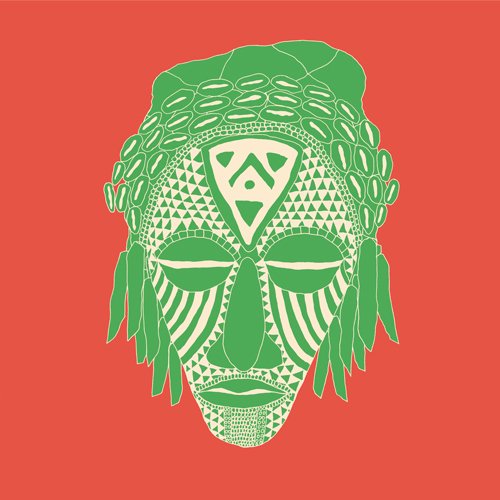 Label EP
Tim EngelhardtRhy
Release: 14.10.2019We got our first taste of Tim Engelhardt's prodigious talent when 'Under Armour' featured on Whomadewho's acclaimed Watergate 26 compilation earlier this year...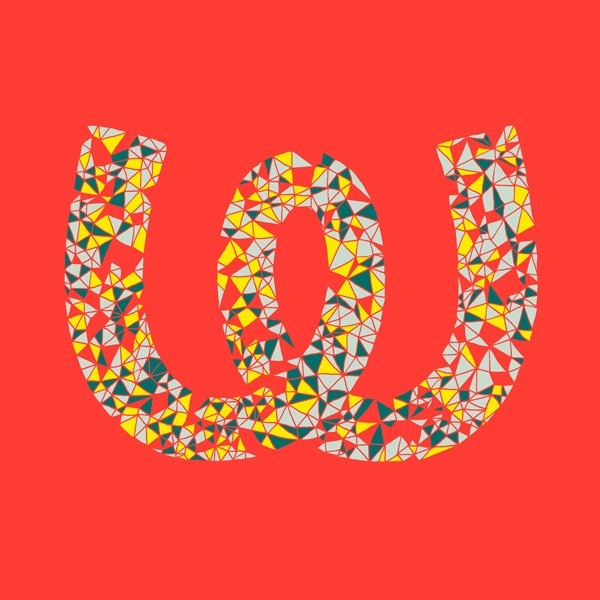 Label ALBUM
Watergate Rec 2008-2018Digital Compilation
Release: 23.09.2019Watergate Records celebrates 10 years of its quality-obsessed imprint with a special 50 track anthology of the team's favourite records.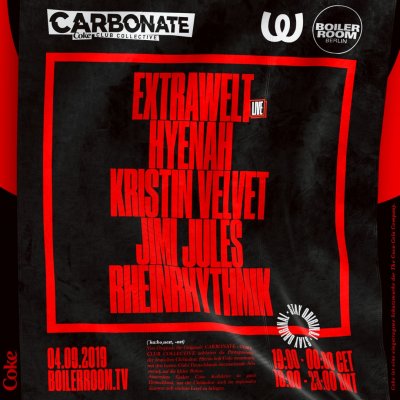 News 04.09.2019
Watergate x Boiler Room x CarbonateSets now available on Youtube!We teamed up with Boiler Room and Carbonate Coke Club Collective for a very special Watergate x Boiler Room event in an outstanding Berlin underground venue located in a car park deck in Berlin Neukölln. Some of our finest club regulars were be at the controls.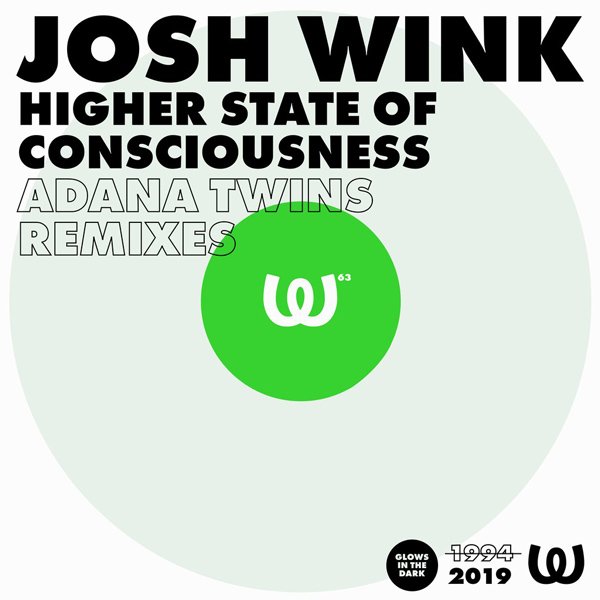 Label EP
Josh WinkHigher State of Consciousness (Adana Twins Remixes)
Release: 23.09.2019Josh Wink's 'Higher State of Consciousness' gets a respectful touch-up 25 years on courtesy of the Adana Twins...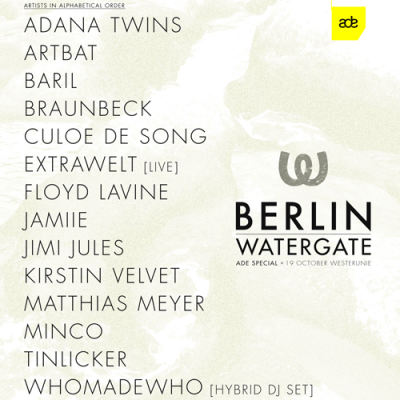 NEWS 26.08.2019
10 Years Of Watergate Records at ADE 2019Amsterdam Dance Event ADANA TWINS
ARTBAT
BARIL
BRAUNBECK
CULOE DE SONG
EXTRAWELT (Live)
FLOYD LAVINE
JAMIIE
JIMI JULES...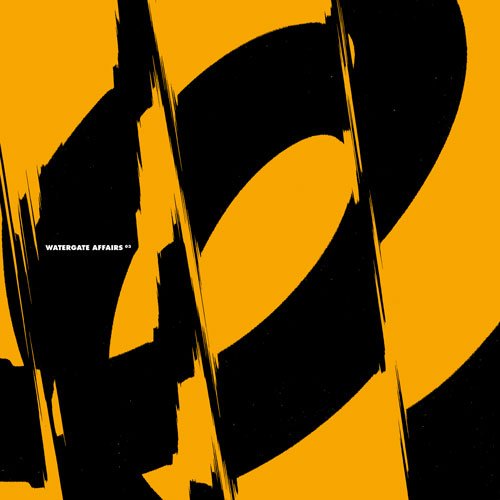 Label EP
Various ArtistsWatergate Affairs 03
Release: 26.08.2019After a two year break, Watergate Affairs comes strong with the third installment of the popular series, this time focusing on unearthing talent from outside the crew's immediate circle.