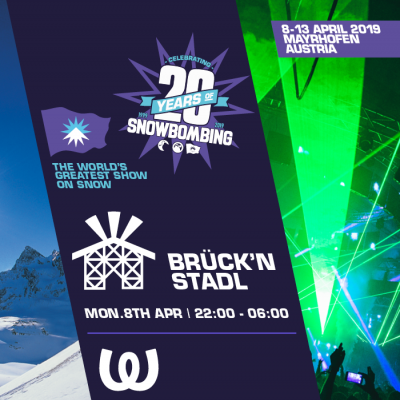 NEWS 01.03.2019
Watergate X Snowbombing 2019at Brück'n StadlWe are part of Snowbombing's 20 years celebration with our own floor at Brück'n Stadl. Heavywight guests like Cassy, Eats Everything and Skream will be on the decks supoorted by our shootingstars Floyd Lavine and Kristin Velvet. Happy 20th anniversary dear Snowbombing!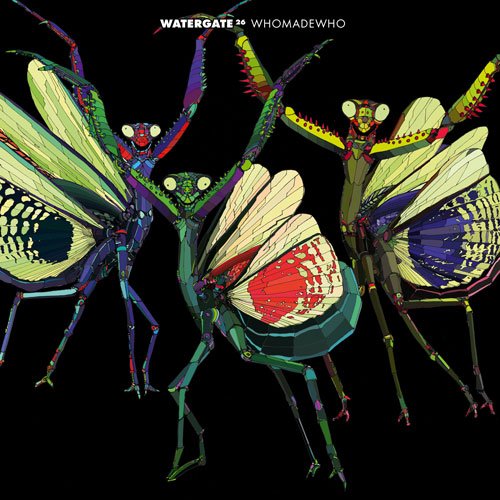 Label MIX
Watergate 26WhoMadeWho
Release: 05.04.2019The dynamic trio from Copenhagen, whose music blurs the lines between countless genres, steps up to deliver the next installment in our Watergate Mix series. Jeep Kjellberg, Tomas Barford and Tomas Høffding, better known as WhoMadeWho, have spent the last decade cleverly and expertly traversing an array of genres...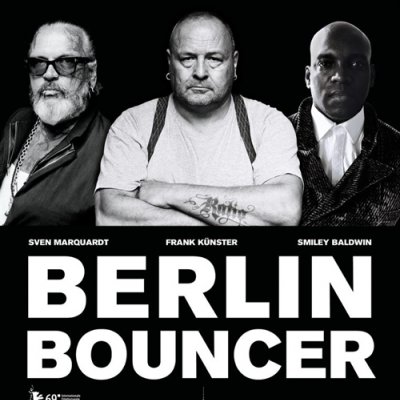 News 25.01.2019
Basti SchwarzSoundtrack for "Berlin Bouncer"David Dietl's "Berlin Bouncer" movie which is about some of Berlin's most legendary door man (e.g. Berghain's Sven Marquardt) will hit Cinemas in Germany on the 11th of April...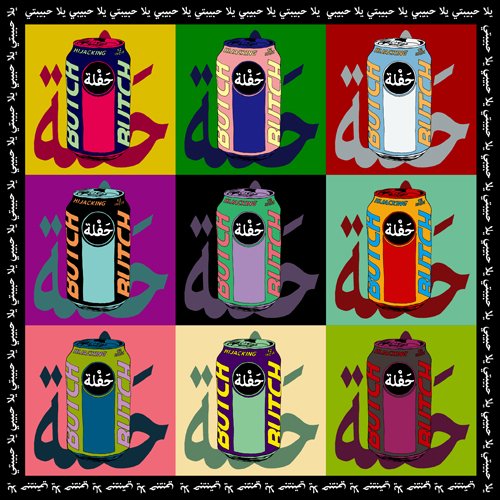 Label EP
ButchHijacking EP
Release: 18.02.2019Diving head first into 2019, we are adamant to continue our pace of never slowing down in our quest to release cutting edge, timeless music and with our first release of the year we turn to one of the most sought after names in todays scene to guarantee it...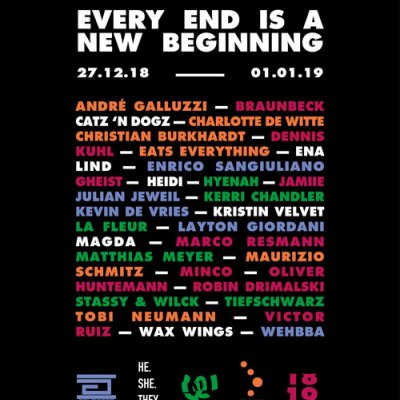 News 27.12.2018
Every End Is A New Beginning27.12.2018 - 01.01.2019See the whole NYE Week here!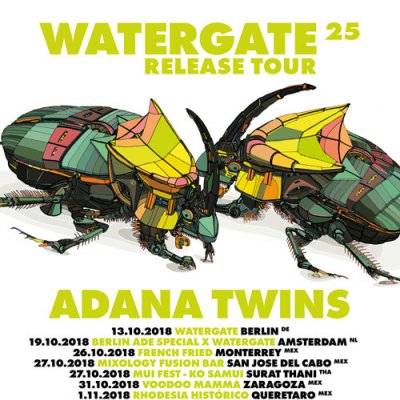 NEWS 31.10.2018
Watergate 25 Release TourAdana TwinsHamburg's finest Adana Twins will be playing an extended world tour to celebrate the release of their Watergate 25 mix. Catch them in your city!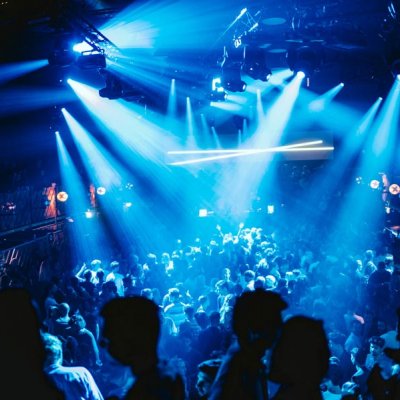 Media GALLERY
Watergate x Club Feierei at ADE 2018WesterUnie, AmsterdamYes! Amsterdam Dance Event 2018 was a blast again! Thanks to everyone involved in the event, our great DJs, the WesterUnie team and all the dancers. Here are some photos, catching the great vibes.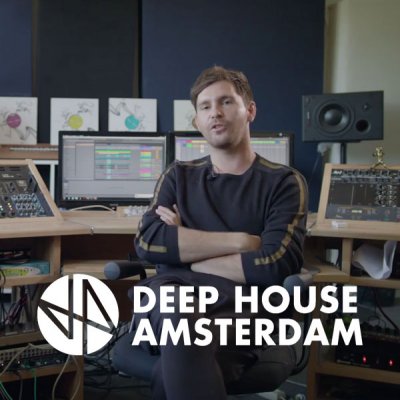 News 17.10.2018
Matthias MeyerHow i got here - Video Feature by Deephouse Amsterdam