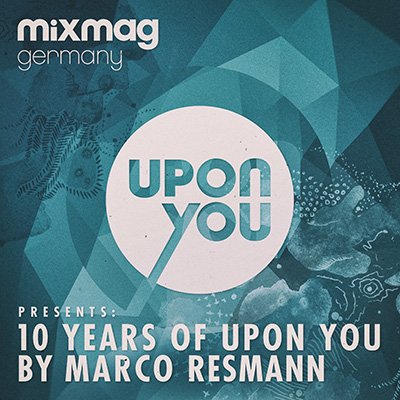 News 19.01.2017
Marco ResmannMixmag presents 10 Years Upon YouTen years have passed - 'The Common Ten'. Looking back on a stream of more than a hundred single releases...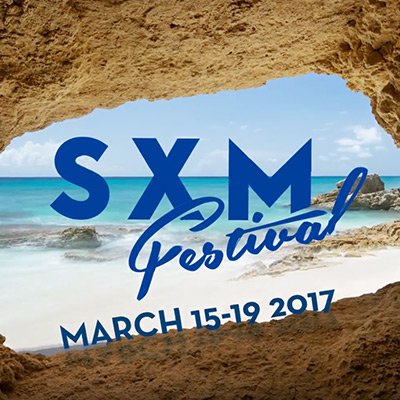 News 16.01.2017
Matthias MeyerPlaying SXM FestivalMatthias Meyer will be part of the SXM Festival in Saint Martin mid of March. Looks like he is in very good company!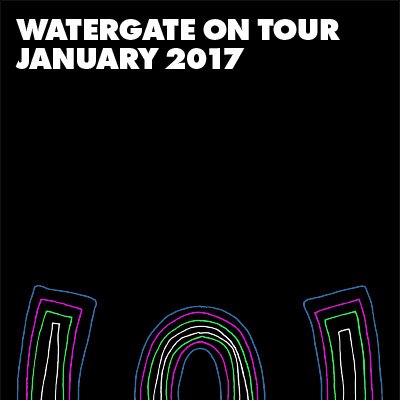 News 12.01.2017
Watergate on TourSouth America Dates 01.201712.01. D.Edge, Sao Paolo
13.01. Vibe, Curitiba
14.01. Warung, Itajai
18.01. Papaya Playa, Tulum
21.01. Praia Veracruz, Panama City

2016 ended with a bang for us, and a great new year has just begun! Following the NYE madness, we are now inviting you to some selected events...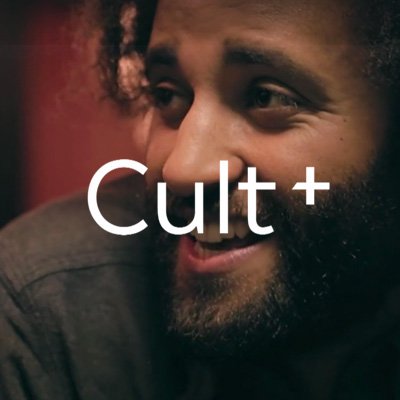 News 12.01.2017
Jimi JulesInterview with TV Channel Cult+Jimi Jules talks about his approach to music and his first solo album "Equinox" with the TV Channel Cult+.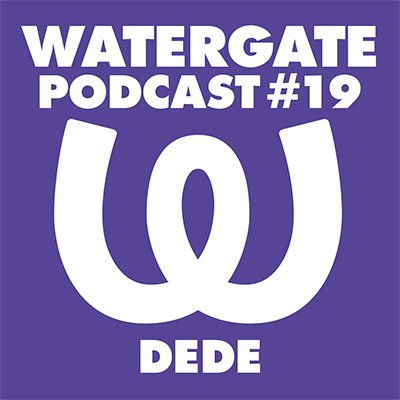 Podcast 04.01.2017
WATERGATE PODCAST #19DedeWe are happy to present the 19th edition of our podcast series. Expect high quality mixes of our residents and favorite guests every month.

Watergate Podcast 19: Dede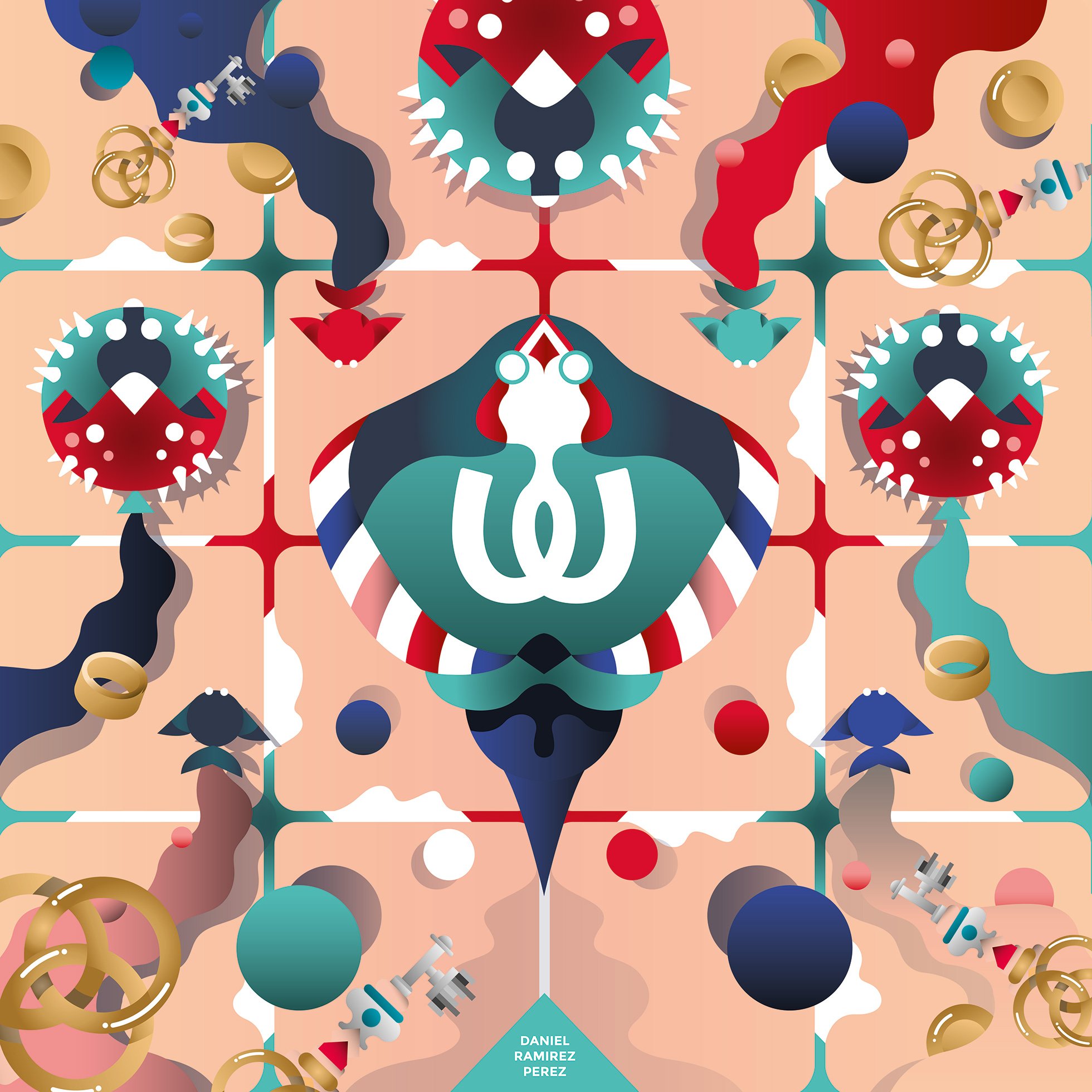 News 01.01.2017
Januar DesignDaniel Ramirez PerezDaniel Ramirez Perez erschafft knallbunte Vektor-Universen in denen sich vertrautes und gänzlich Unbekanntes tummelt. Zum Watergate passend hat er eine Bassdrum wabernde Unterwasserwelt entworfen durch die Kugelfische und abstrakte Formen schwimmen. Seinen ursprünglichen Wunsch als Modedesigner sich kitschige Namen ...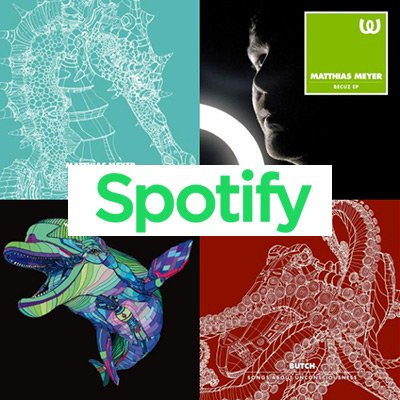 News 15.12.2016
Watergate on SpotifyDecember PlaylistOur latest December playlist is now online on Spotify for you to check out. These playlists feature the latest music on Watergate Records plus some classic tracks from our catalogue!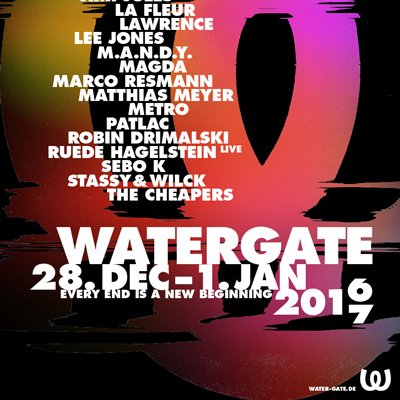 News 28.11.2016
Every End Is A New Beginning28.12.2016 - 01.01.20175 Tage in Folge volles Prgramm, hier gibt's die Übersicht...

Wäre die Weltgeschichte ein Zug, hätten wir dieses Jahr vermutlich alle mehrfach die Bremse gezogen. Das Leben in unserer multikulturellen Blase auch weiterhin zu feiern als gäbe es kein Morgen, ist verdienter Hedonismus und nicht zuletzt auch eine Kampfansage an die spaltenden Kräfte unserer Zeit...