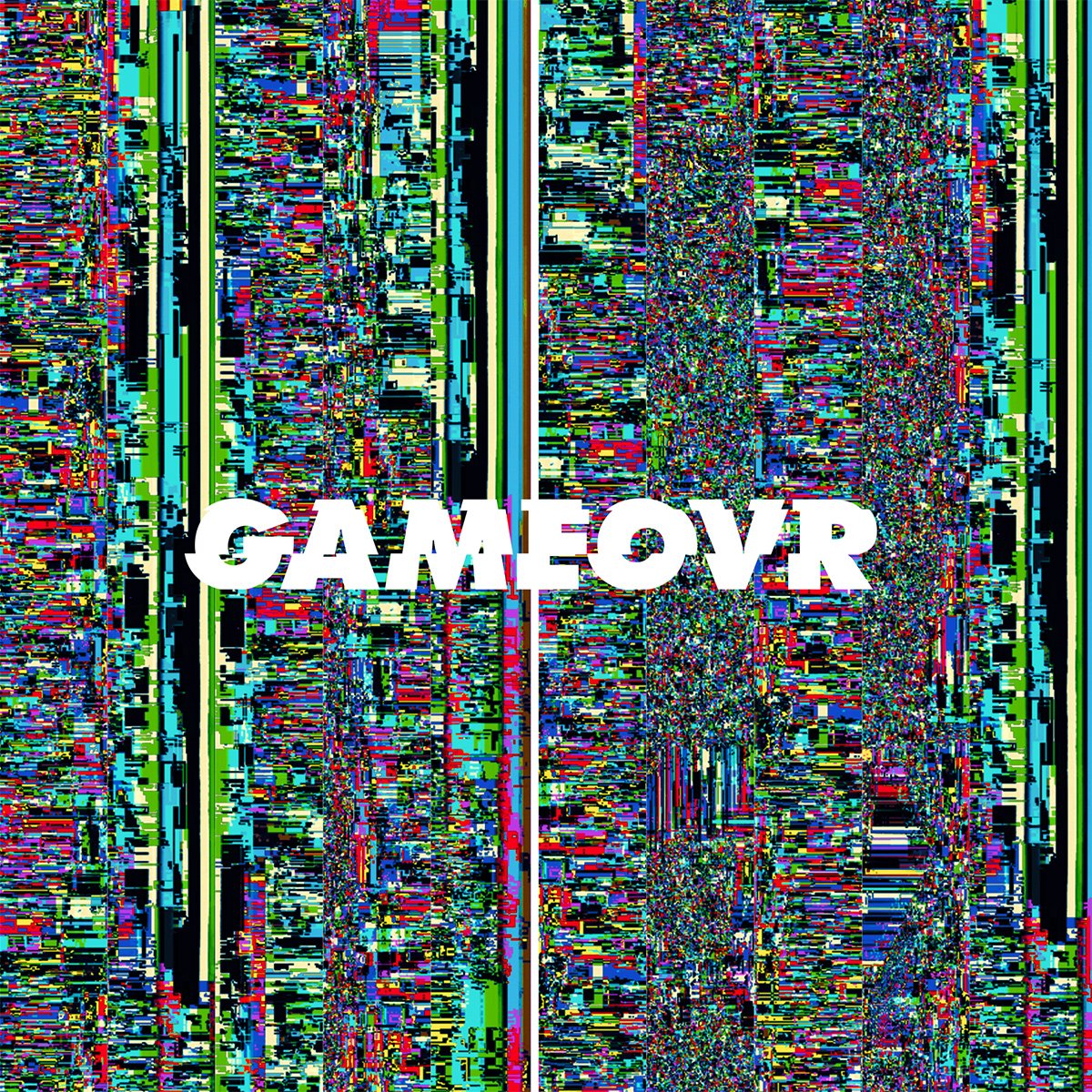 Label EP
SashaGameovr
Release: 18.08.2017We are happy to announce the debut of legendary Sasha on Watergate Records! 'GameOvr' is due to be released on August 21st featuring remixes by Cassy and La Fleur.
Wir freuen uns auf die erste Veröffentlichung der Legende Sasha auf Watergate Records! 'GameOvr' erscheint am 21. August und kommt mit Remixen von Cassy und la Fleur.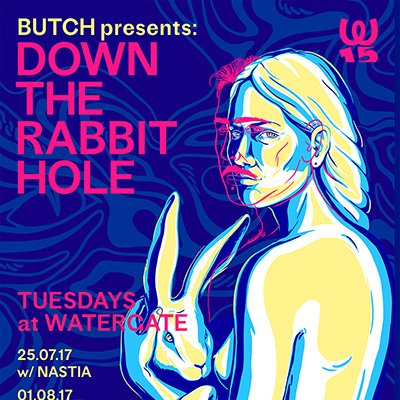 News 07.07.2017
Butch pres. "Down The Rabbit Hole"with Nastia, Joseph Capriati, Skream and moreTaking inspiration from the trippy world of Alice in Wonderland and his strong house and techno roots, Butch announces the return of 'Down The Rabbit Hole' to Berlin institution Watergate...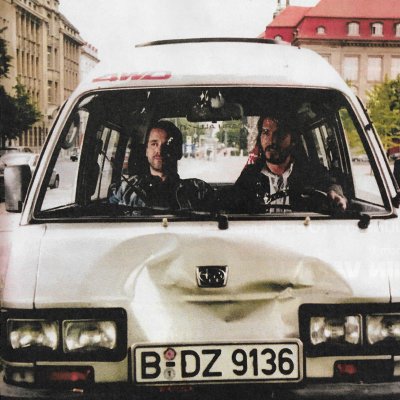 News 10.07.2017
TiefschwarzDJ Mag StoryTiefschwarz tell the story behind their game changing Spektrum Remix in DJ Mag.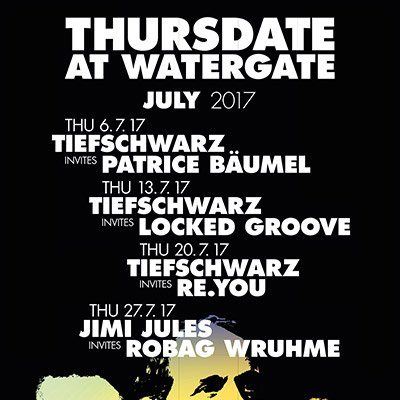 News 06.07.2017
Thursdates at Watergate Hosted by Jimi Jules, Matthias Meyer & TiefschwarzDie Thursdates sind zurück. Immer wenn Berlin im Sommer am schönsten ist, öffnen wir auch Donnerstags den Waterfloor und unsere schwimmende Spreeterrasse. In dieser Saison stehen unsere Watergate-Homies Tiefschwarz, Jimi Jules und Matthias Meyer im Mittelpunkt ...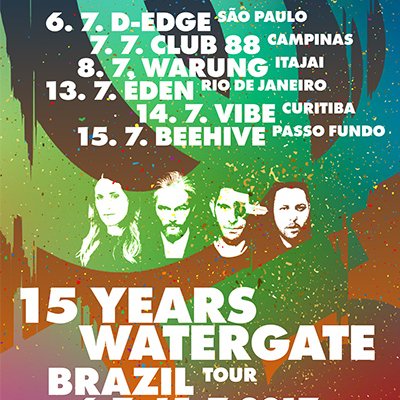 NEWS 06.07.2017
15 YEARS WATERGATE BRAZIL TOUR6. - 15. July 2017For the very first time La Fleur, Matthias Meyer and Marco Resmann will re-unite all together in Brazil as part of our "15 Years Of Watergate" world tour! The trip includes Brazil's finest venues such as Warung, D-Edge and Beehive. This one's gonna be epic!"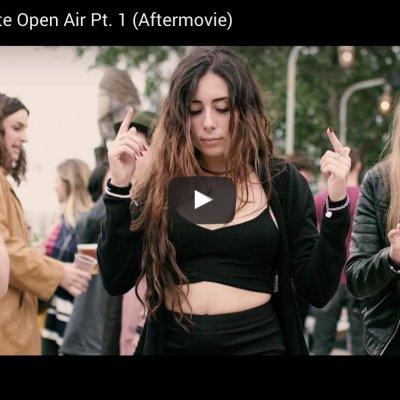 News 05.07.2017
15 Years Watergate Open Air AftermovieNow online!Erst war es nass, dann war es heiß. Feucht und fröhlich war es sowieso. Unser erstes Watergate Open Air zu Pfingstsonntag hatte einiges zu bieten. Aufbau in Gummistiefeln bei strömendem Regen. Zelte, die wegen starkem Wind einfach nicht so richtig stehen wollten, wo sie stehen sollten...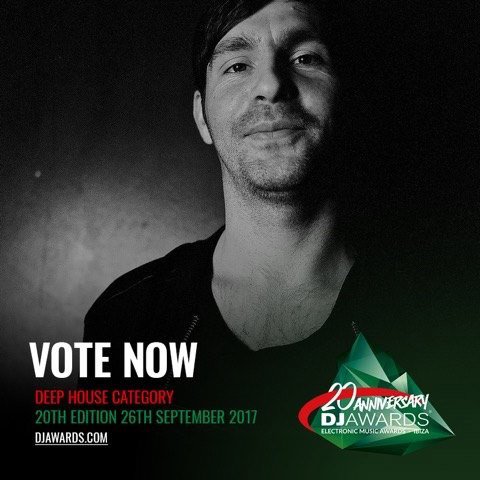 News 04.07.2017
Matthias MeyerNominated in the DEEP HOUSE categoryMatthias Meyer is nominated in this years DJ Awards in the Deep House category alongside great artists like Bedouin, Black Coffee, Damian Lazarus, Maya Jane Coles, Patrice Baumel, Lee Foss and Lee Burridge. Voting is now open and will close on August 6th.
Podcast 05.07.2017
WATERGATE PODCAST #25Luna City ExpressWe are happy to present the 25th edition of our podcast series. Expect high quality mixes of our residents and favorite guests every month.

Watergate Podcast 25: Luna City Express