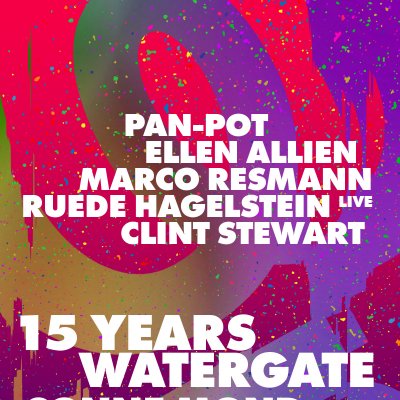 NEWS 18.07.2017
15 Years Watergate Stage at Sonne Mond SterneSaalburg, DEWir freuen uns auf das Festival Highlight in diesem Jahr, unsere 15 Years Watergate Stage beim diesjährigen Sonne Mond und Sterne Festival!

Pan-Pot
Ellen Allien
Marco Resmann
Ruede Hagelstein LIVE
Clint Stewart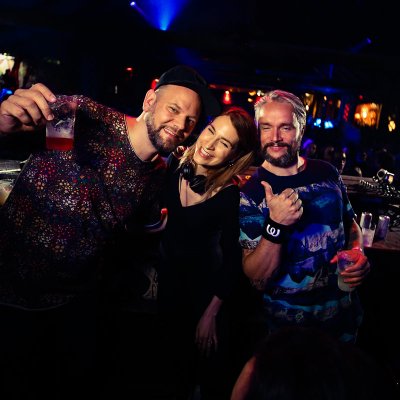 Media GALLERY
15 Years Warung X Watergate8. July 2017, Itajai BrazilDas große 15 YEARS WARUNG x WATERGATE Event in Itajai war eines der Highlights unserer 15 Jahre Watergate Tour durch Brasilien. Zur großen Geburtstagssause der beiden Clubs waren neben unseren Residents um Marco Resmann, La Fleur und Matthias Meyer noch Diogo Accioly, Renato Ratier, die Warung Residents und als Gast Oliver Huntemann vertrteten.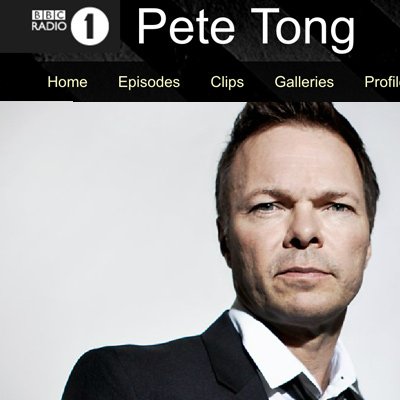 News 17.07.2017
Pete Tongplays two Watergate Releases in his show.Pete Tong played Matthias Meyer's Remix of Butch's Shahrzad and the upcoming Release of Sasha's GameOVR EP on Watergate Records in his last BBC RADIO 1 Show.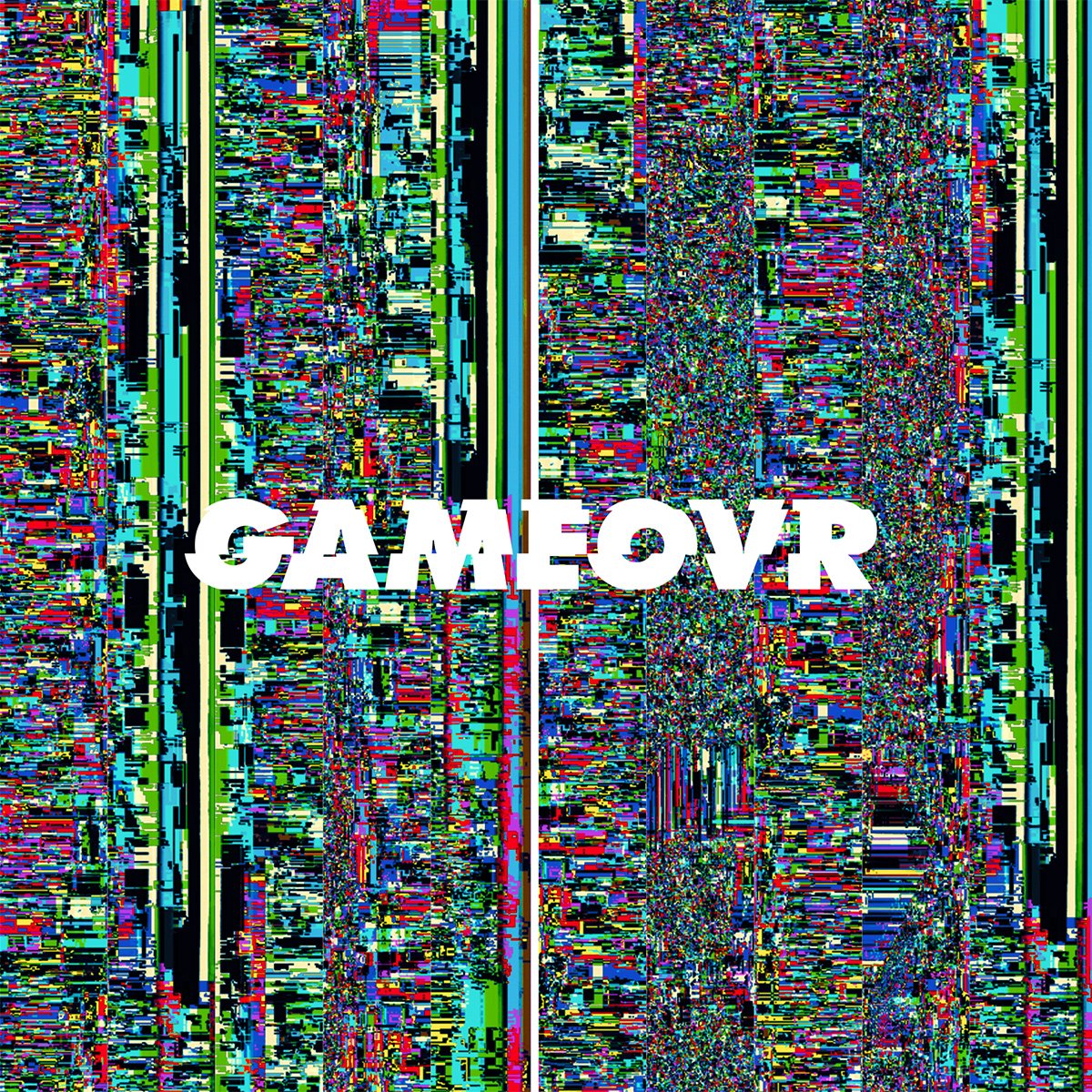 Label 12INCH
SashaGameovr
Release: 18.08.2017We are happy to announce the debut of legendary Sasha on Watergate Records! 'GameOvr' is due to be released on August 21st featuring remixes by Cassy and La Fleur.
Wir freuen uns auf die erste Veröffentlichung der Legende Sasha auf Watergate Records! 'GameOvr' erscheint am 21. August und kommt mit Remixen von Cassy und la Fleur.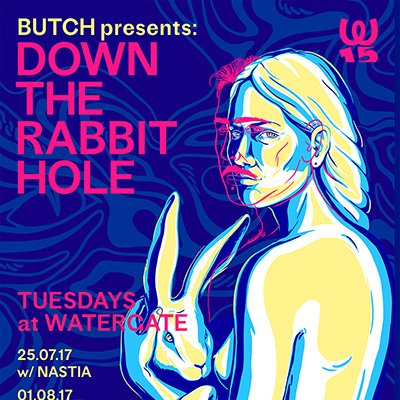 News 07.07.2017
Butch pres. "Down The Rabbit Hole"with Nastia, Joseph Capriati, Skream and moreTaking inspiration from the trippy world of Alice in Wonderland and his strong house and techno roots, Butch announces the return of 'Down The Rabbit Hole' to Berlin institution Watergate...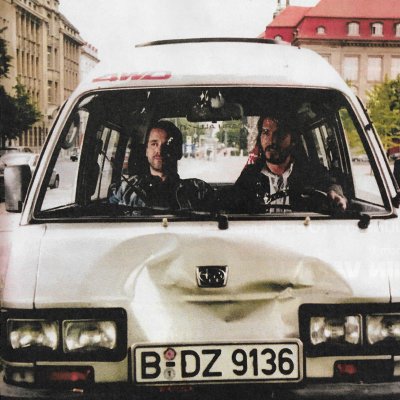 News 10.07.2017
TiefschwarzDJ Mag StoryTiefschwarz tell the story behind their game changing Spektrum Remix in DJ Mag.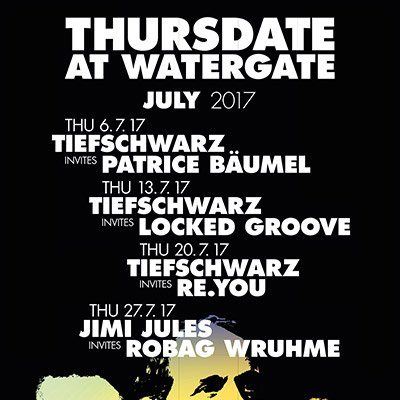 News 06.07.2017
Thursdates at Watergate Hosted by Jimi Jules, Matthias Meyer & TiefschwarzDie Thursdates sind zurück. Immer wenn Berlin im Sommer am schönsten ist, öffnen wir auch Donnerstags den Waterfloor und unsere schwimmende Spreeterrasse. In dieser Saison stehen unsere Watergate-Homies Tiefschwarz, Jimi Jules und Matthias Meyer im Mittelpunkt ...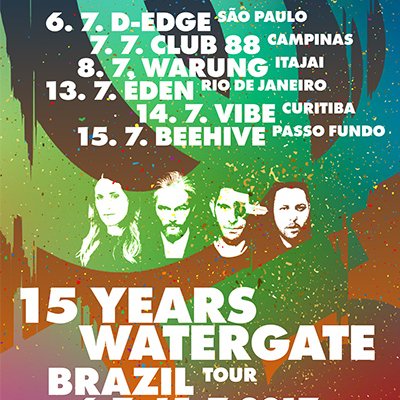 NEWS 06.07.2017
15 YEARS WATERGATE BRAZIL TOUR6. - 15. July 2017For the very first time La Fleur, Matthias Meyer and Marco Resmann will re-unite all together in Brazil as part of our "15 Years Of Watergate" world tour! The trip includes Brazil's finest venues such as Warung, D-Edge and Beehive. This one's gonna be epic!"