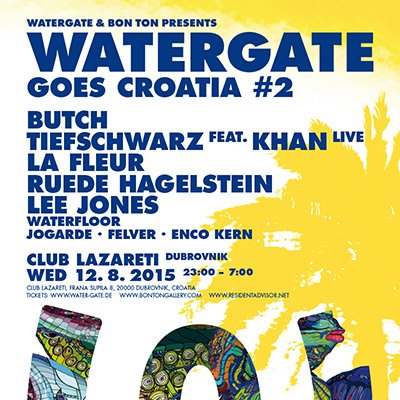 NEWS 31.07.2015
Watergate Goes Croatia #2Club Lazareti, DubrvnikUnser zweiter Rave unter der kroatischen Sonne ist genau betrachtet ein Best Of Watergate Records 2015 Showcase, denn mit Tiefschwarz feat. Khan und Ruede Hagelstein sind die Interpreten der ersten beiden Alben auf unserem hauseigenen Label mit dabei...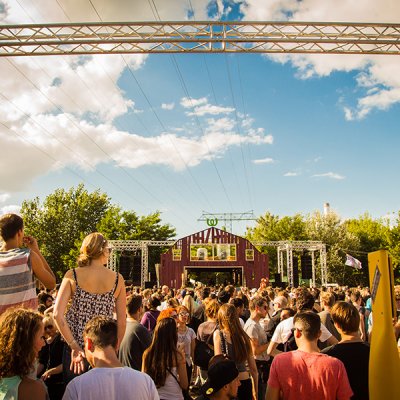 Media GALLERY
Watergate Open Air 2015Rummelsburg, BerlinWhat a day!! Danke an all die schönen, talentierten, fleißigen und lachenden Menschen, die unser Open Air 2015 zu etwas ganz besonderem gemacht haben!! Video & Bilder online!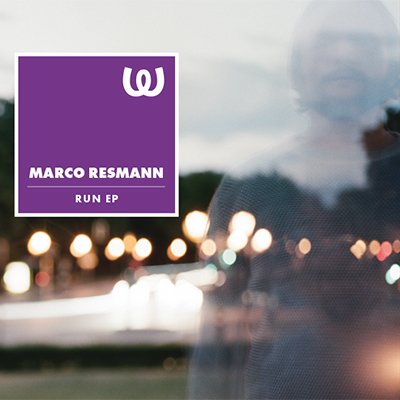 Label EP
Marco ResmannRun EP
Release: 03.08.2015It's been more than a year and a half since 'Life About To Change' and the anticipation has been almost unbearable, but the long wait is over as Marco Resmann is finally back on Watergate with his brand new 'Run EP'.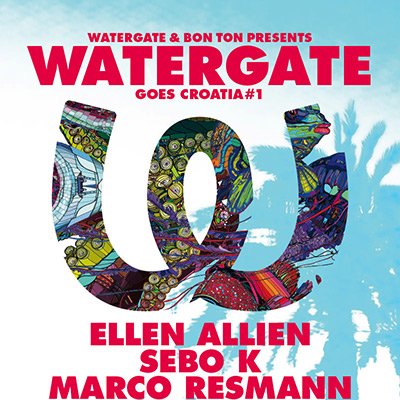 NEWS 15.07.2015
Watergate Goes Croatia #1Club Lazareti, DubrovnikDubrovnik - multikulturelle Perle der Adria, UNESCO-Weltkulturerbe und eine der schönsten Städte des Mittelmeerraumes, gesegnet mit über 250 Sonnentagen im Jahr. Wir wollen uns die Chance, hier zu veranstalten, nicht entgehen lassen und präsentieren mit "Watergate goes Dubrovnik" zwei Events im traditionsreichen Club Lazareti, der uns mit seiner Lage am adriatischen Meer ideale ...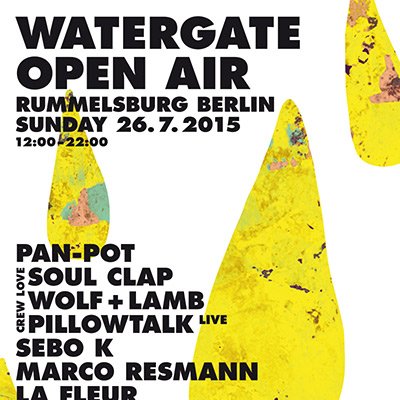 NEWS 14.07.2015
Watergate Open AirRummelsburg, BelrinDer Sommer steht vor der Tür! Damit ist es an der Zeit, euch zu unseren diesjährigen FLY-Watergate Open Air am 26.07. in die schöne Rummelsburg einzuladen! Wer in den letzten Jahren bei uns war, der_die weiß, wovon wir reden: Weicher, warmer Sand. Eine Location direkt an der Spree, schattige Bäume, kalte Drinks, tolle Menschen...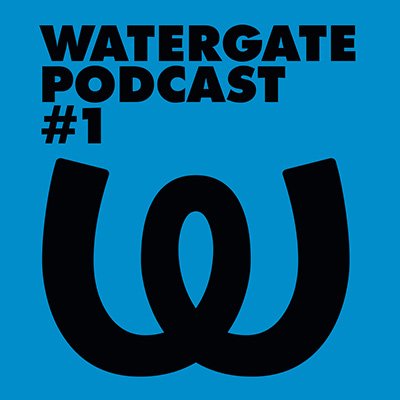 Podcast 01.08.2015
Watergate Podcast #1Ruede Hagelstein
NEWS 02.06.2015
Tiefschwarz "Left" Release TourTour Dates, Interview & VideoWith "Left" Ali and Basti Schwarz present their fourth and arguably most personal album and the feedback has already been overwhelming. In particular, majestic studio collaborations with vocalists and the live-band member "Khan" have been met with praise around the world. To celebrate the release of the new album TIEFSCHWARZ will be going on tour ...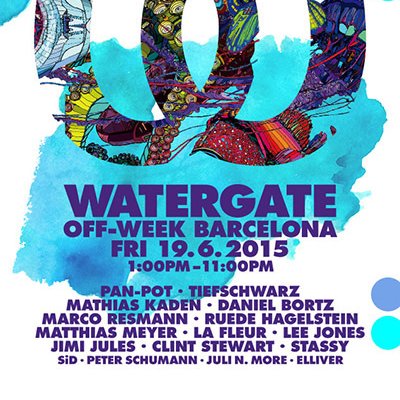 NEWS 10.05.2015
Watergate OFF-WEEKBarcelona, SpainEin strahlend blauer Pool in einer besonderen Location, eine wunderschöne Stadt, ein erstklassiges Line Up – Barcelona, wir sind zurück! Mit dabei sind Pan-Pot, Tiefschwarz mit ihrer neuen LIVE Show, Mathias Kaden LIVE, Daniel Bortz, Matthias Meyer, Marco Resmann – und die ganze Watergate Family! Auf zwei Floors, im Wasser und ...